Adults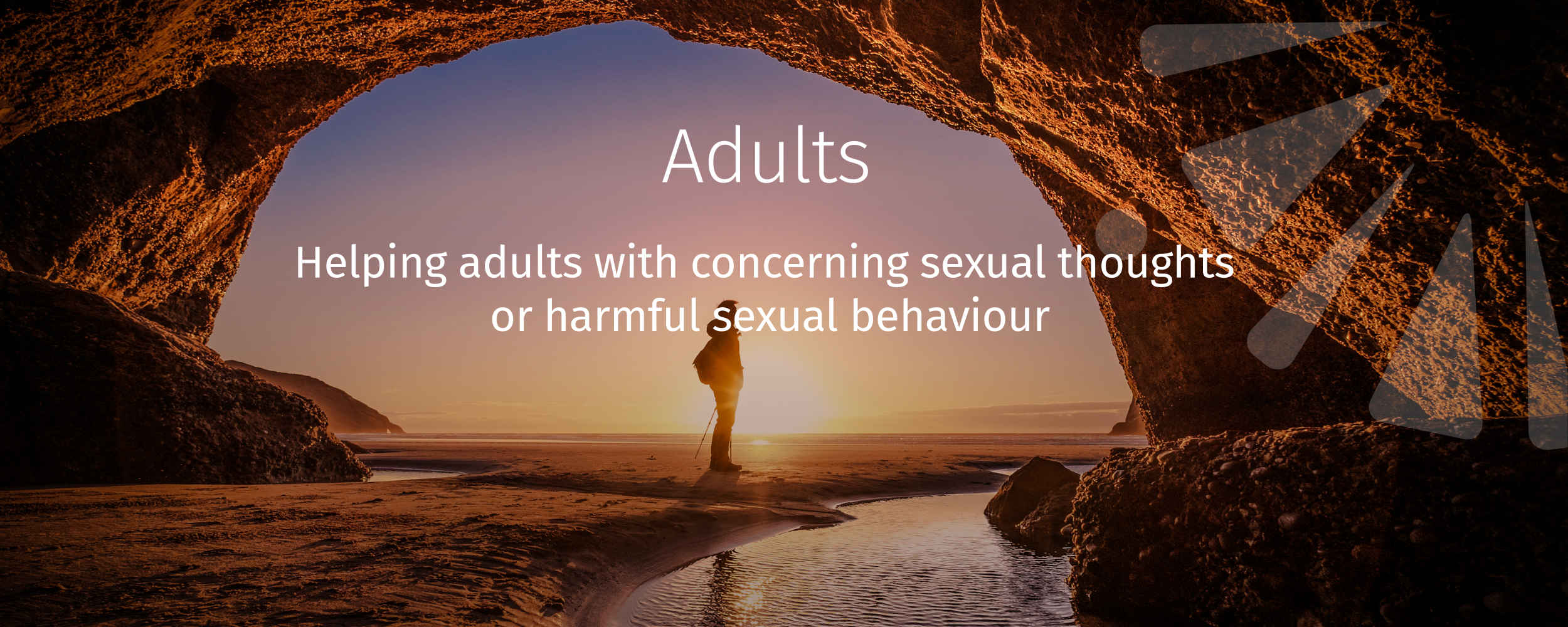 Adults - At Safe Network we help adults who are struggling with sexual thoughts about children or have engaged in harmful sexual behaviour
At Safe Network we want to make sure you get the help you need
Safe Network offers a range of services for adults who have concerns about their sexualised thoughts or have engaged in harmful sexual behaviour towards children or young people. All of our services for adult clients have been developed in New Zealand and are based on the latest research and international best practice. Our flexible and adaptive approaches ensure every client receives support that is tailored to their individual needs. We provide a rigorous, non-judgemental service that helps clients change their ways of thinking and behaving so they can move on towards a more positive future.
better understanding of themselves and what drives their thoughts and behaviours
ability to manage difficulties and challenges in new and healthy ways
a greater level of wellbeing and resilience
healthier and safer relationships with others.
How can Safe Network help?
Safe Network offers two programmes tailored for adult clients:
Kaiwhakatere

Navigator programme
for adults who have not engaged in any harmful sexual behaviour towards children or young people but are concerned or distressed about their sexualised thoughts.
Waka Waiora

Journey to Wellbeing programme
for adults who have engaged in harmful sexual behaviour towards a child or young person.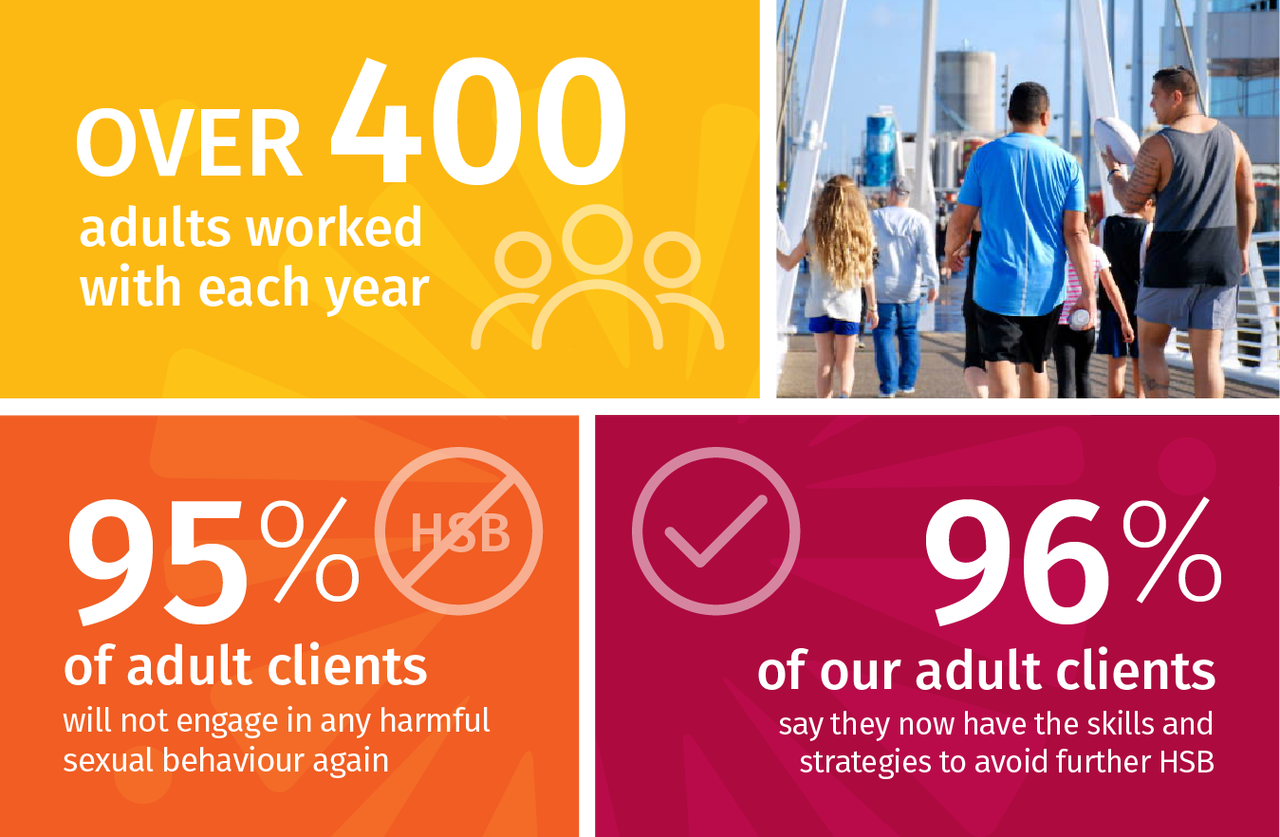 Both programmes are strengths-based and adapted to best reflect each client's culture, gender and preferred learning and communication styles. The flexibility of Safe Network's adult programmes enables us to provide services to:
men
women
gender diverse adults
neuro-diverse adults
adults with special needs
adults from different cultural and language groups.
Our multi-disciplined team includes counsellors, psychologists, psychotherapists and social workers, who utilise a wide range of techniques and therapeutic approaches to engage and support the clients they work with.
Because these services are tailored to the individual client's needs, the programme can vary in duration and focus for each client. Some clients may only require a shorter intervention that focusses on strengthening life skills to improve wellbeing and support positive and safe behaviours. Other clients may need a more intensive programme that includes more focus on understanding and managing sexual behaviours. Depending on the client's needs, programmes typically range from six to twelve months in duration.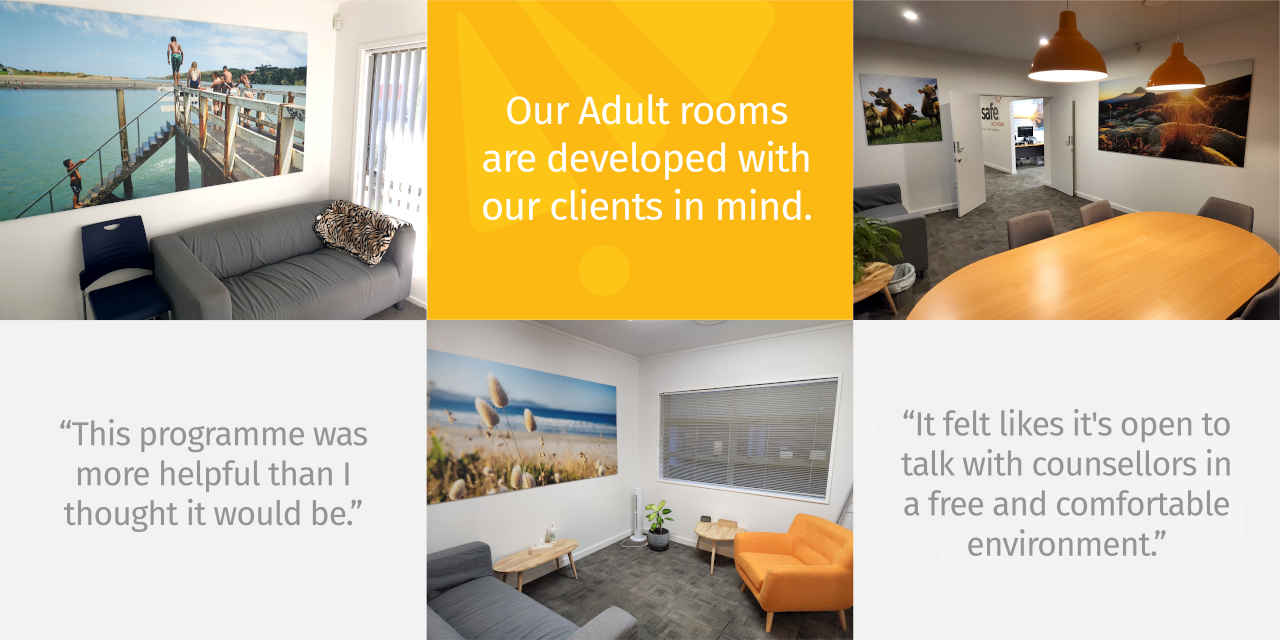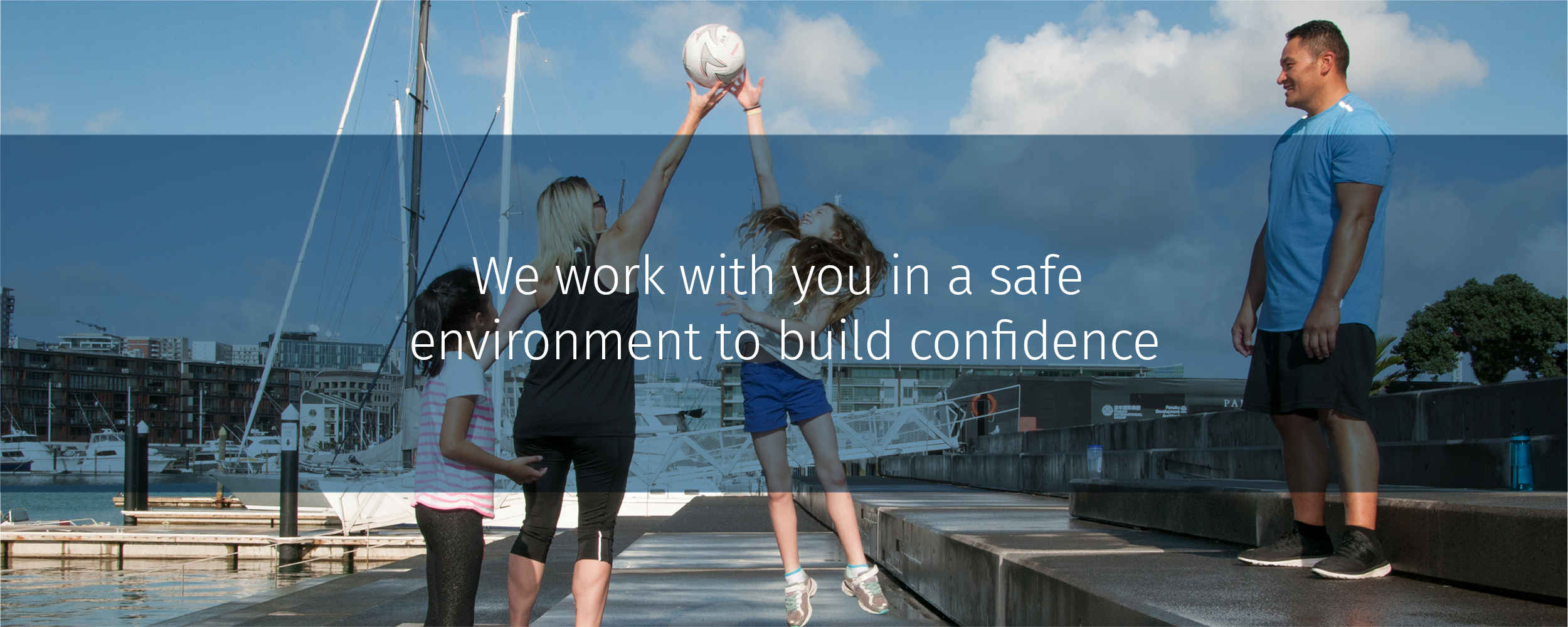 FAQs

Is this service confidential?
Safe Network will keep all client information confidential except where you have consented for it to be released to a third party, where we are required to disclose it by law or where we raise a notification of concern. Refer to our Privacy Policy - Adults and our Child Protection Policy. We will only talk to people you have given us consent to contact.



Are there online options?
Yes. Although face-to-face appointments are preferred, we can offer online appointments where appropriate.



Do you include families when you work with clients?
Yes, where family are willing and available to provide support, we work with them to support the client's intervention.



Will I have to admit to claims of harmful sexual behaviour made about me, confess about my harmful sexual behaviour to others or apologise to people my harmful sexual behaviour has impacted?
No. Clients are not pressured to confess or admit to others about harmful sexual behaviour, nor required to apologise to anyone impacted by it. Although this can be an important step in family reconciliation and healing, it is not a requirement of our therapy process. Our programme is strengths-based and focuses on helping clients develop the skills to lead better, safer and more fulfilling lives.



Can I get appointments outside of work or study hours?
Yes, depending on availability.



What if I'm worried about the behaviour of another person?
If you believe a child or young person is in imminent risk of being abused or hurt by another person then the Police and Oranga Tamariki are the appropriate Government agencies to contact. If you are wanting to refer another adult to our services, then speak with them and encourage them to contact us. Any work we do with clients must be with their consent.



Does your service work?
Yes. Research shows that 95% of adults who complete a Safe Network programme will not engage in any further harmful sexual behaviour.



How soon can I be seen?
If you have been referred to Safe Network by the Department of Corrections as a sentence condition, or have been referred under the Intellectual Disability (Compulsory Care and Rehabilitation) Act, your referral will be prioritised and there will be minimal delay between your referral and the start of your assessment. If you are self-referred or being referred to the Waka Waiora Journey to Wellbeing programme by a community professional such as a counsellor or a lawyer, and require a funded place under our non-mandated adult contract with the Ministry of Social Development, there is likely to be a wait period before we can start your assessment. This is because the number of funded places available under that contract is limited and there is usually high demand for these. This wait period can fluctuate but is typically between four and eight months. If you do not wish to wait until a funded place becomes available, you have the option of paying directly for the cost of your services which will minimise any delay, subject to the availability of our staff.



How much will it cost?
Clients referred to Safe Network by the Department of Corrections or under the Intellectual Disability (Compulsory Care and Rehabilitation) Act do not have to pay anything towards the cost of their services, as these are fully funded by the relevant Government agency. Non-mandated clients in the Waka Waiora Journey to Wellbeing programme, including those who self-refer or are referred by a community professional such as a counsellor or a lawyer do not have to pay anything towards the cost of their services if they are assigned a funded place under Safe Network's contract with the Ministry of Social Development. However, there is usually a waitlist for these places and there may be some delay between the date of referral and the date assessment commences. Non-mandated clients who do not want to be waitlisted can choose to pay directly for services at the following prices (effective as at 1 April 2023):
Assessment $2,898.00 incl. GST
Therapy $1,262.70 per month incl. GST